Research Portal of Dr. Martin Brehm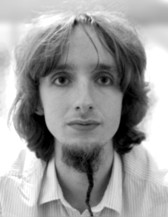 Dear visitor,
my name is Martin Brehm, and I present my activities in the fields of scientific research, software develop­ment, and teaching on this website. I am currently a junior group leader and habilitand in the group of Prof. Daniel Sebastiani, Halle (Saale), Germany.
This internet presence is under construction, and does not yet contain much content. Expect more to come within the next months.
If you have any questions, please feel free to contact me.
— News —
| Date | Message |
| --- | --- |
| 22.10.2018 | The new tutorial on vibrational spectroscopy is finally online. |
| 02.10.2018 | Uploaded a bugfix release of TRAVIS (forgot to enable reading of bqb position trajectories). |
| 01.10.2018 | |
| 15.09.2018 | Website is online (took only 1 year ^^) |
| 03.09.2017 | Domain is reserved. |
This website does not use any content management system; it consists purely of hand-written PHP, HTML, CSS, and JavaScript :-)